Switching Propane Companies is Easier than you Think!
November 3, 2023
Have you been waiting years to switch your propane company but worry about the headache of changing tanks?  Maybe you are sick of paying those pesky "hazmat fees," truthfully, we don't know what they are either.  Or maybe your current company is just so difficult to reach!  The bottom line, switching to a company like Estes Oil & Propane is simple and hassle free.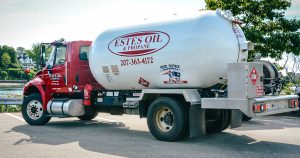 Here are the things you should know:
1. Who Owns your Propane Tank
95% of the time the company providing your propane owns your propane tank.  If this is the case for you, Estes Oil & Propane will bring our tanks to your home and replace your existing company's tank with one of ours.  Our experienced propane technicians will hook our tanks up and do a full safety inspection on your heating system or whichever appliance uses propane before we leave.  After this step is compete you will then notify your existing propane company that their tanks ready for pick up.
The other 5% of the time a customer will have ownership of the propane tank at their property.  If this is the case for you, we will ask you to provide proof of ownership of the propane tank.  This is typically a bill of sale from the company you purchased the propane tank from.  Propane tanks typically cost thousands of dollars; so if you do not recall paying a large amount when the tank was installed chances are you do not own your own tanks.  If you can provide proof of ownership, we sign you up as a new customer and simply begin filling your tanks after a safety inspection has been completed.
2. What does your current company charge for termination of your account?
Different companies have different policies when it comes to returning their propane tanks.  It's important to give them a call so you understand any fees or credits you will receive.
3. What does switching my propane cost me?
Here at Estes Oil & Propane we do not charge to set a propane tank; unless your current set up is not up to current code, then additional costs may be incurred, otherwise the only bill you can expect to receive from us is the cost of filling the tank.
4. Do you offer propane service?
Yes, we offer propane service to any customer who has Estes Oil & Propane tanks hook up at their property.  Not only will our technicians service your propane heating and hot water heater, but we also service fireplaces, pool heaters, firepits, and more!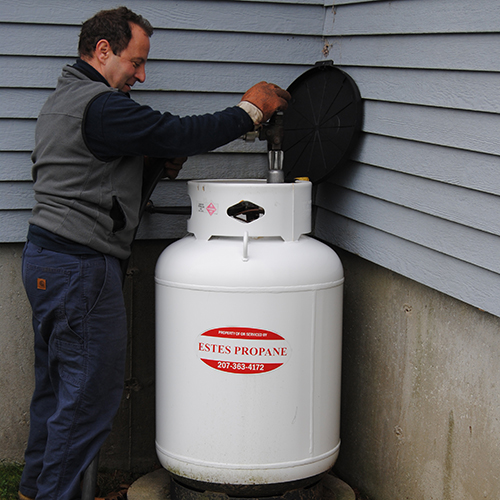 ---