High-Efficiency Central Air Conditioning Installation
Estes Oil & Propane has qualified technicians that can install any of your cooling system equipment. If you are looking to upgrade your air conditioning system, we can help get you the products and services that you are looking for. We have friendly and informative salespeople that can help guide you to find the equipment that best suits your household. Estes even offers free estimates. If you would like one of our qualified technicians to come to visit your home for a quote, contact us!
REQUEST A QUOTE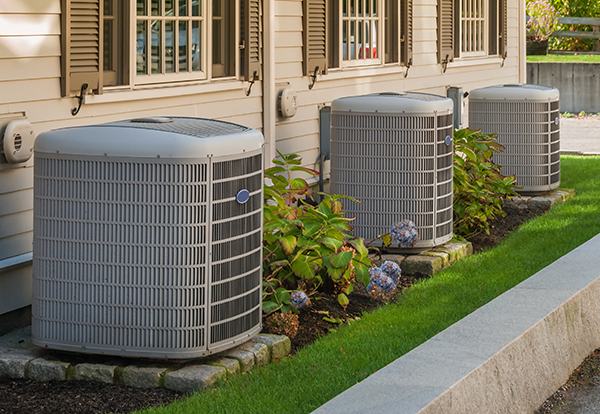 ---
Benefits of a High-Efficiency Central Air Upgrade
Better efficiency and energy usage: When you upgrade to a new, modern, high-efficiency air conditioner from Estes, you can expect to see significant energy savings and reductions on your electric bill.
Smaller carbon footprint: Reducing your energy use by burning electricity more efficiently will reduce your environmental impact and leave this world a cleaner place for our children and grandchildren.
More reliability and better cooling: Upgrading your system will reduce your fuel expenditure, but it will also cut back on your repair and service needs. Just be sure to continue to schedule annual tune-ups for your A/C equipment to make sure it lasts for years!
---
Loan Information and Maine State Rebates
Estes is proud to be a NEIF contractor, which provides our customers with the option to take a loan for your HVAC installation. Our goal is to make your installation or upgrade a little less burdensome. The EnergyPlus Loan and the Efficiency Maine Loan can be used to help your equipment installation become a bit more affordable. If you would like to learn more about rebates available in Maine, click here.