High-Efficiency Ductless Air Conditioning Installation
Looking for a new, high-efficiency method to cooling your home? Estes employs qualified technicians that can install ductless mini-split cooling system equipment for your family to enjoy! If you are looking to upgrade your air conditioning system, we can help get you the products and services that you are looking for. Our ductless mini-split installations are quick, efficient, and affordable, featuring zoned cooling capabilities and remote control. We have friendly and informative salespeople who can help you find the perfect ductless system—we even offer free estimates! Feel free to contact us to speak to an A/C professional today.
REQUEST A QUOTE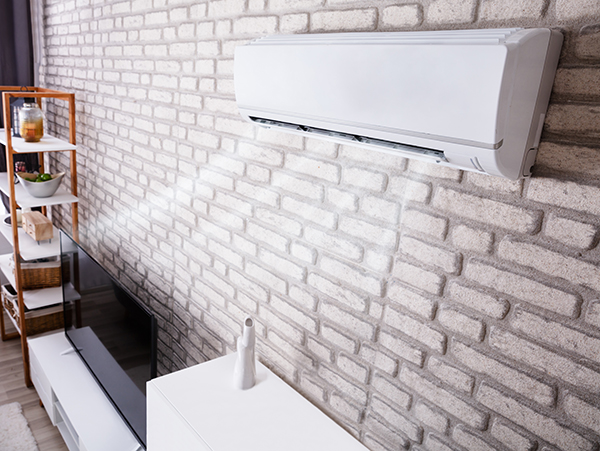 ---
Benefits of a High-Efficiency Ductless Mini-Split
High-efficiency energy usage: Save more on your annual air conditioning and electricity bills by upgrading to a high-efficiency ductless mini-split system. You may be surprised how much you can save.
Affordable zoned cooling capabilities: In addition to high-efficiency cooling, you'll also save more with the zoned cooling that ductless units offer. Cool the rooms you use most for ultimate savings on A/C!
Additional attachments available: Ductless mini-split units have convenient features and attachments available, such as remote control and even heat pumps used for supplementary warmth during the transitional seasons.
---
Loan Information and Maine State Rebates
Estes is proud to be a NEIF contractor, which provides our customers with the option to take a loan for your HVAC installation. Our goal is to make your installation or upgrade a little less burdensome. The EnergyPlus Loan and the Efficiency Maine Loan can be used to help your equipment installation become a bit more affordable. If you would like to learn more about rebates available in Maine, click here.