Is your Mini-Split unit keeping your home healthy?
October 6, 2020
Mini-Spilt units, also known as ductless heat pumps have become a popular and affordable way for cooling and heating your home in one unit.  However, just like a regular HVAC system your ductless requires a routine maintenance.
Check out these quick tips to ensure your unit is working as efficient as possible.
Clean the Filter:
Ductless Heat Pumps have a removable filter that can be easily removed and vacuumed by the homeowner.  Most system manufactures recommend cleaning the filter monthly increasing air flow and more importantly the air quality in your home.  Did you know clogged air filters can potentially increase your electrical bill by 20%, especially when in heating mode!
Maintain space around the indoor unit:
Furniture or wall art too close to your indoor ductless unit can cause dust to gather inside the unit.  It is best to try and keep a 4 ft. radius around the ductless to maintain the longevity of the unit.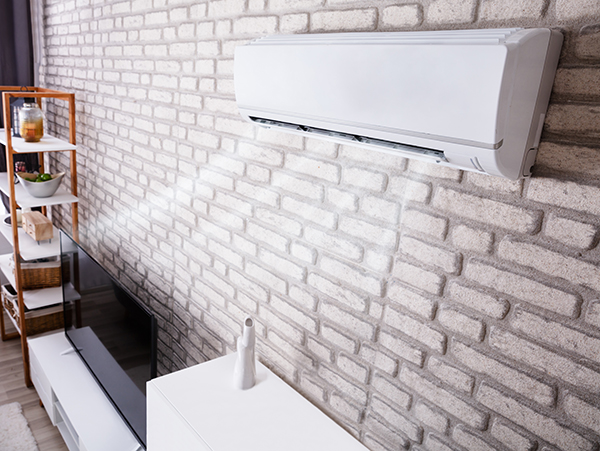 Check the outdoor unit for debris:
As Fall arrives and leaves start falling, don't forget to remove any loose leaves or other debris from around your outdoor condenser.  This simple task will help to prevent a future service call from our technicians and will also keep mice and other rodents away.
Don't forget to power down the unit first!
Never skip your annual maintenance:
It's very important to have your ductless unit maintained at least annually, or more often if using the unit for both cooling and heating your home.  Ductless units in the living space are prone to mold and mildew caused by the dehumidification process.  This can be dangerous for both the unit and your family if left checked.
Give our office a call today to schedule a maintenance or more information on Ductless Heat Pumps.
---